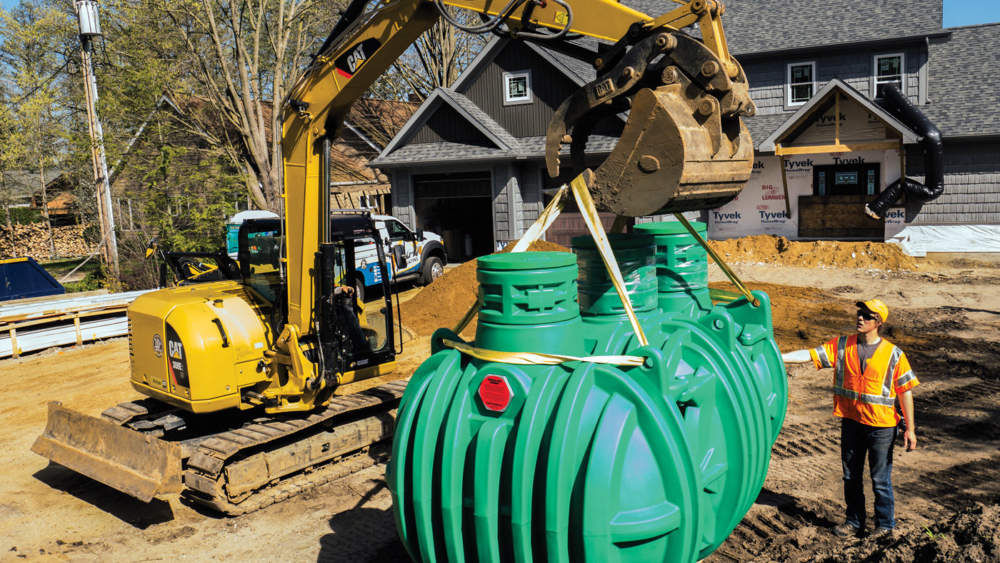 A homeowner needed help choosing wastewater systems for a lakefront estate. Dervin Witmer, owner of Dig-It Excavating in Cassopolis, Michigan, recommended a Norweco residential wastewater treatment system.
The project involved tearing down an old cottage and building a new, larger, four-season home on a lot right beside a lake. The owners had two goals for their wastewater system.
"One was environmental: They wanted to keep the lake clean and not contribute to the algae problem. But they also wanted alternative technology because of the space they had available," Witmer says.
When the home was first proposed to the county, the design called for a standard wastewater system. There was a 1,500-gallon septic tank, a 500-gallon dosing tank, and an 800-square-foot drainfield in a sand mound built up to give adequate separation from the 12-inch seasonal water table.
Then came the twist that brought the job to Witmer. After the house was up, the contractor discovered a neighbor's well had not been included in the permit information. Setback requirements left no room for the conventional system in the original design. That's when Witmer's friend called.
Witmer suggested the Norweco Singulair Green. It is a single tank, and with other changes to the home, the drainfield could be reduced to 600 square feet.