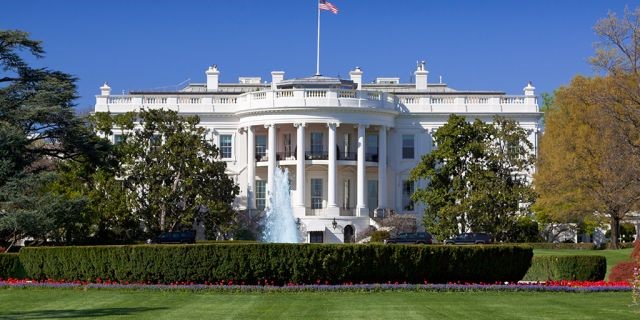 On Tuesday, October 23, President Trump signed the America's Infrastructure Act of 2018, which contained key provisions of the NOWRA Act. This is a major milestone for NOWRA, as this marks the first legislation it has successfully passed.
The legislation President Trump signed contains the following provisions from the NOWRA Act:
Information Clearinghouse. EPA is directed to set up a technology clearinghouse on the cost-effectiveness of alternative wastewater technologies, especially onsite/decentralized wastewater treatment.
Disseminate Information to Local Governments. EPA must share information about the cost-effectiveness of onsite/decentralized wastewater treatment with local governments and non-profits seeking federal funding.
Report to Congress. One year from now (and every three years thereafter), EPA must tell Congress how well it has met the first two objectives and also describe what other actions it has taken to increase deployment of onsite/decentralized treatment.
Ironically, NOWRA's Lobbying Board of Governors was in the middle of a meeting at the Onsite Wastewater Mega-Conference when the news crossed the wires that President Trump has signed the legislation. It was somehow fitting that they were among the first to receive the news, as it marked the climax of a nearly two year effort by the group to get the NOWRA Act introduced in Congress and passed.
The legislation is a significant victory for the association and the industry. NOWRA President Jim Bell said, "This is a big win for NOWRA and for our industry. Requiring EPA to develop information about the cost-effectiveness of onsite/decentralized treatment, and to share it with governments seeking federal wastewater funding will help level the playing field and enable decision-makers to better understand the benefits of our industry's technologies. There is much more we need to do for our industry, but this is a very good start."
The requirement that EPA must report back to Congress on what it's done to increase the use of onsite/decentralized technology is important also. Tom Fritts, who serves as the chair of the Lobbying Board of Governors, noted, "this requirement will help keep the agency focused on how they can help more onsite systems to be deployed. I know that Members of our Congressional Decentralized Wastewater Recycling Caucus will be interested in the results and the extent to which their efforts have produced measurable growth in use of our industry's technologies."
A presidential signature on the bill was never in doubt, as the legislation passed both the House of Representatives and the Senate by near unanimous margins. In fact, even before the bill was signed into law, Senator Ben Cardin (D-MD), recorded a video message which was played at the state of the 2018 Onsite Wastewater Mega-Conference. He thanked NOWRA for its efforts and offered congratulations on the organization's efforts to make this legislation happen. Sen. Cardin is the Ranking Member of the Senate's Environment and Public Works Committee, the committee which oversees all water-related legislation.