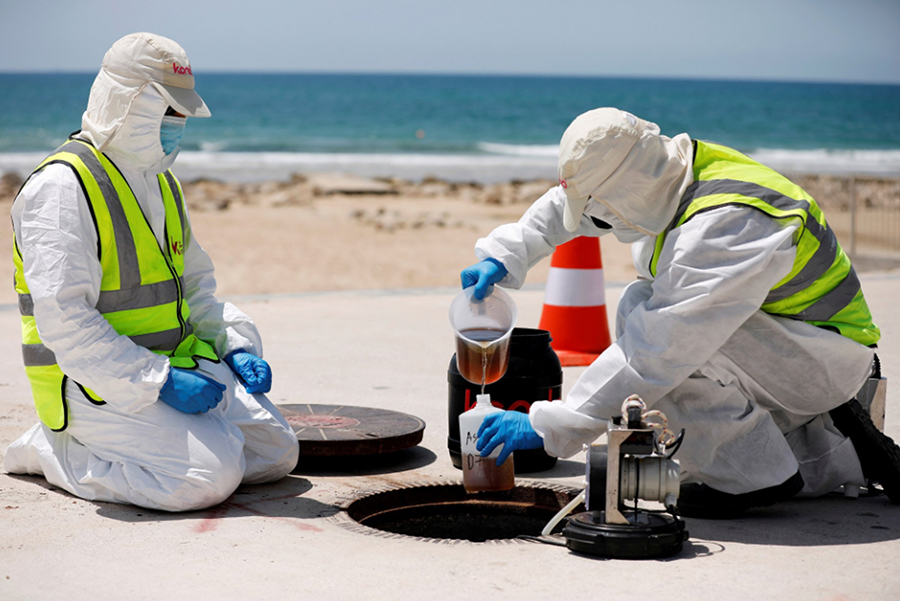 The University of Arizona made a bold claim this week: It stopped a coronavirus outbreak before it started.
Universities around the U.S. have struggled with outbreaks as they attempt to start the fall semester. But at the Likins Hall dorm, just across the street from the University of Arizona's recreation center, two students were found to have contracted the coronavirus — and they were asymptomatic.
The university said it pulled this off by combining more common forms of coronavirus mitigation, swab testing and contact tracing, with a more exotic one: analyzing sewage.
The university had implemented a campus-wide initiative to conduct what's known as wastewater-based epidemiology. This effort, which involves analyzing sewage samples for traces of the coronavirus, gave the university a way to quickly and repeatedly look for traces of the virus in discrete groups of people — in this case, dorms — as part of an early warning system to catch cases of COVID-19.